Multisite Private Networking
Our multisite private networking lets you build true private networks between our datacentres. Unlike most multisite solutions, Delimiter's private network runs over our national network never touching the public Internet.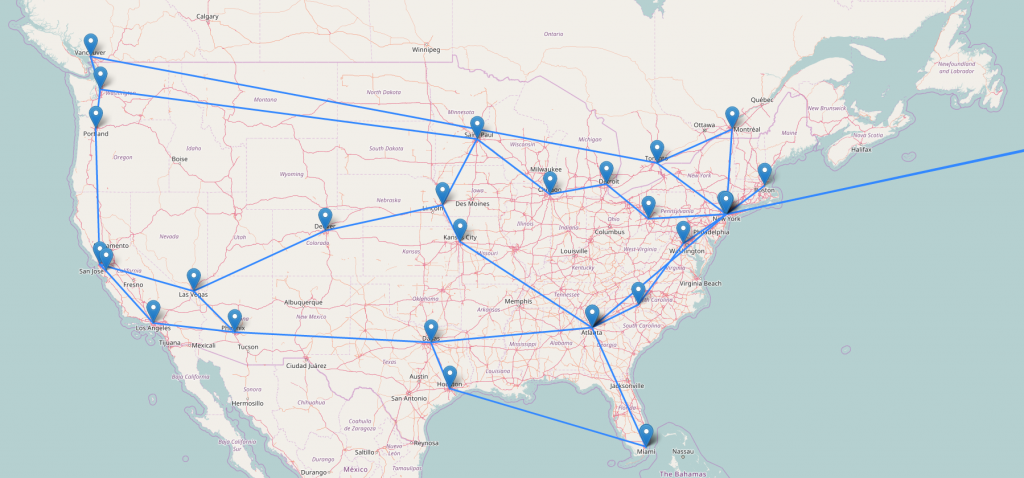 Regulated industries require secure interconnections when moving data between sites, Delimiter meets this requirements.
Private Networking options
Delimiter's private networking delivers point-to-point and point-to-multipoint connectivity. We can connect single servers or whole clusters to single servers or whole clusters in another datacentre.
All Delimiter datacentres are connected to our private network – connecting London to Los Angeles or New York to Atlanta are just as easy. Bandwidth options start at 10Mbps and scale up to 100Gbps.
Single Servers
Multisite connectivity is generally delivered on the second network port of the server. If there is just a single connection required then it will be delivered directly to the port. Should there be multiple connections then connectivity can be delivered to the systems as a VLAN.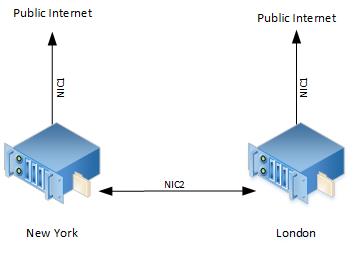 Cluster to Single Server
Just as single servers can be interlinked, clusters of servers can just as easily be linked cluster-to-cluster or cluster-to-server.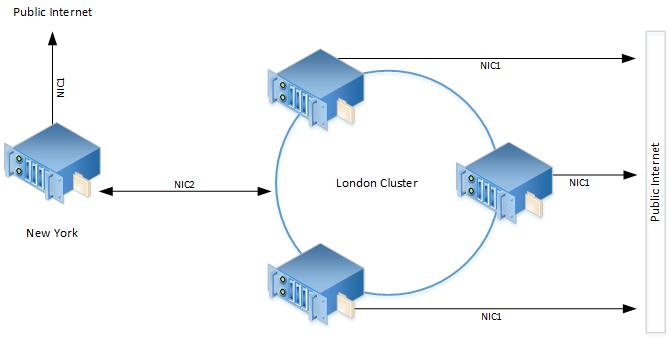 Multicity / Multicountry / Multicontinent
Geography does not affect Delimiter's multisite private networking. All datacentres in North America and Europe are interconnected. We have dedicated 100Gbps (OTU4) transatlantic connections, one running from New York, up through Montreal and onto the Hibernia Express system and the other on the newest cable system, Aqua AEConnect, which runs straight from New York to London.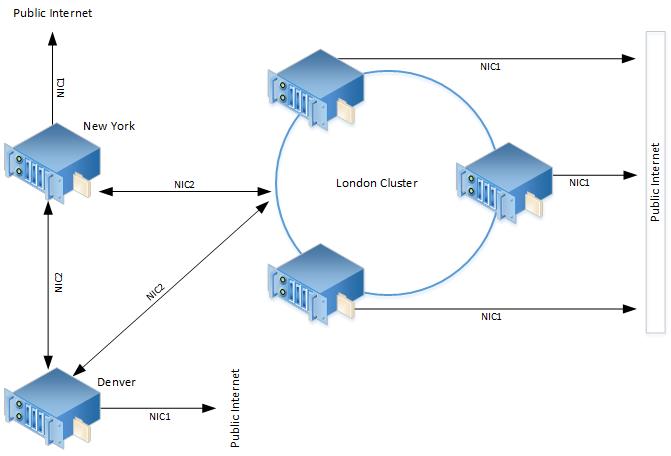 On Premises Connectivity
Private networking is not just limited to Delimiter's datacentres but can be extended to any interconnected datacentre or direct to customer premise.
Use Cases
This service originally was aimed for our regulated-industry customers like healthcare and banking but recently we have found that customers using CloudStack and OpenStack are making extensive use of it to build highly scaleable, super-redundant cloud compute infrastructure. Direct multi-site connectivity provides predictable latency and security, enabling multi-site storage, replication and live migration of VMs.
Want to know more?
Contact us and let us know more about your application / use case.