Why a Delimiter Dedicated Server?
Delimiter offers high quality unmanaged dedicated servers across the US from our datacentres in New York City, Newport, Atlanta, Kansas City, Dallas, Los Angeles, Charlotte and London.
Unlike most providers, you are renting a dedicated server direct from the datacentre operator. You are not paying a premium to each reseller in long supply chain.
Our parent company owns & operates all of the datacentre locations we provide services from. Power systems, cooling, network, racks, switches and servers were all installed by us and only for us.
Standardised Servers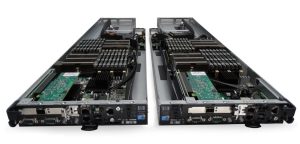 We have standardised for more than a decade on HP Proliant servers. This gives us a homogeneous environment irrespective of location.
As a customer you will know that when you rent a server from Delimiter, you are getting an enterprise grade HP server. Not some random brand or home-made server which you can only hope and pray works or that the datacentre has spare parts to maintain it.
Standardised Network
We're a Juniper routed network – we run a mix of Juniper T/MX series edge routers and PTX transport nodes.
Force10 Exascale and Cisco Nexus comprise our switched infrastructure providing the network from the routers out to the servers and storage.
Servers are delivered with either Gigabit or 10 Gigabit connectivity.
Standardised Products
We've been in this business long enough to learn that the only way we can efficiently deliver systems at our scale is to create standardised products.
We maintain a core set of systems which are available in all locations. This way you have a uniform server, CPU, RAM and control interface irrespective of city.
Our Dedicated Server Cities
Atlanta, GA
Charlotte, NC
Dallas, TX
Kansas City, MO
Los Angeles, CA
Newport, NJ
New York (Manhattan), NY
London, UK