Network Connectivity – Global Peering by region
What is peering?
Peering is where two Internet networks interconnected with each other to exchange traffic. This enables direct connectivity between the networks without having to use an intermediary called a Transit Provider.
Delimiter's Peering
Delimiter peers in Europe, North America and Asia. This provides our customers with direct access to most major networks.
Europe
AmsIX, Amsterdam
DE-CIX, Frankfurt
LINX, London
Netnod, Copenhagen
Netnod, Stockholm
STHIX, Stockholm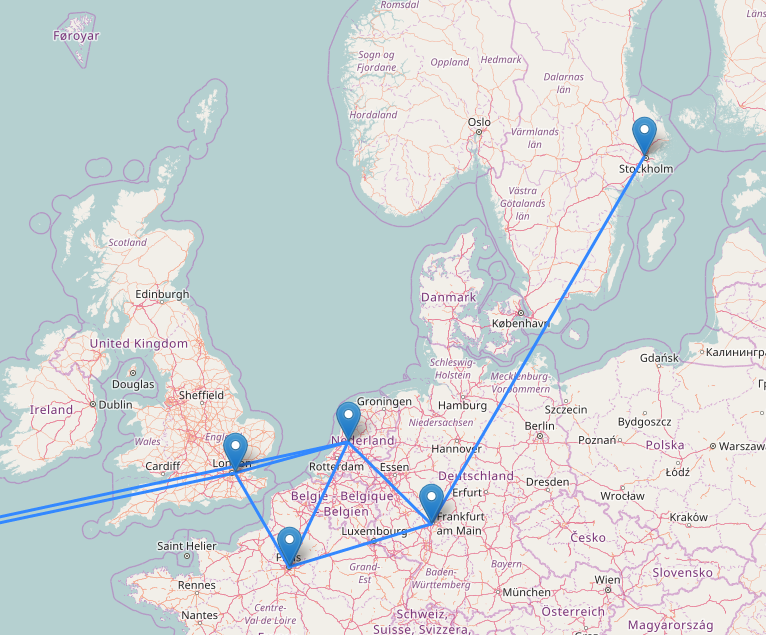 North America
AmsIX, Bay Area
AmsIX, Chicago
AmsIX, New York
Any2, Los Angeles
AtlantaIX, Atlanta
BostonIX, Boston
CharlotteIX, Charlotte
CIX, Atlanta
DE-CIX, Dallas
DE-CIX, New York
FL-IX, Miami
LINX, NoVA
MICE, Minneapolis
NWAX, Portland
NYIIX, New York
PhoenixIX, Phoenix
SIX, Seattle
TorIX, Toronto
UnitedIX, Chicago
VanIX, Vancouver

Asia