Interconnect with Delimiter
Customers who need dedicated capacity into Delimiter's network for compute, storage, backhaul or IP transit have the option to interconnect in 31 locations in USA and Canada.
Interconnects start at 1Gbps increase to 10, 40 and 100Gbps. An single interconnect can support multiple service through vlans.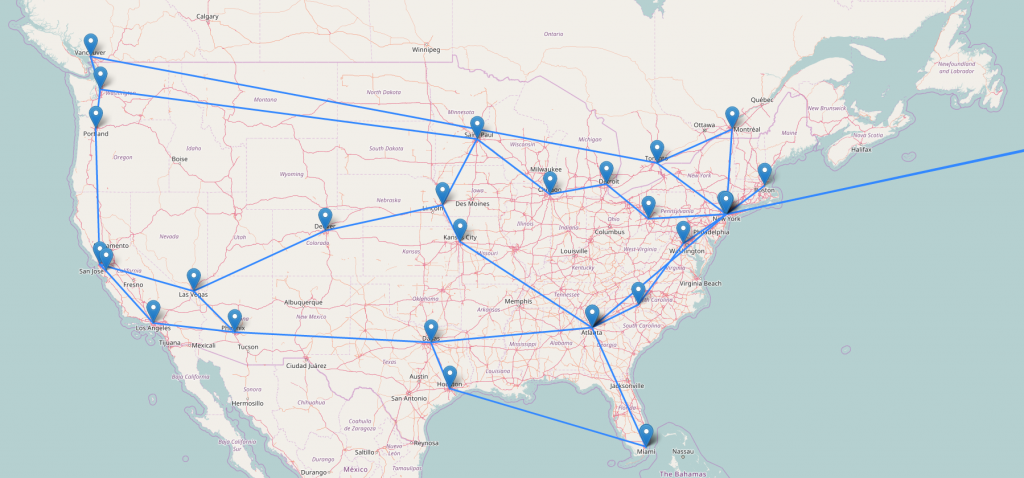 Delimiter's network is optimised for low-latency, coast-to-coast private networks enjoy less than 60ms round-trip.
Interconnect locations:
Contact us for more information and include details of the locations and services you need to interconnect with.