Why Delimiter Dedicated Servers
Delimiter offers high quality unmanaged Atlanta dedicated servers from its datacentres in Atlanta.
With Delimiter, you cut out the middlemen. Our parent company owns & operates all of our datacentre locations. Why pay a premium for all the intermediaries and their markups or worse – when something goes wrong, who is responsible? Power systems, cooling, network, racks, switches and servers were all installed by us and only for us.
Delimiter's business model is simple – we provide aggressively priced servers with all the extras for one simple price.
For announcements on new locations subscribe to our flash sales email list.
Why Atlanta?
Atlanta is perfectly located to balance performance between Eastern USA, Europe and Canada. Many of the large US networks maintain a large presence in Atlanta – Level 3, Comcast, Charter as well as content providers like CNN, Apple, Amazon and Akamai.
As with all of Delimiter's datacentres, we are physically located in the central business district; we are not located out in the suburbs and backhauling traffic.
The Delimiter Advantage
Brand Consistency
No matter which Delimiter city or country you are buying from, you have the peace of mind of know you will receive an enterprise grade HP server. There is no Russian roulette with Delimiter servers, its always enterprise grade.
Dedicated ILO/KVM
All our systems come with a dedicated ILO/KVM, its yours 24 hours a day. There is no need to book a KVM then hope and pray one is available for you. You have the peace of mind of knowing its always ready for you.
Power Management
Just like the dedicated ILO/KVM, you can power cycle your system without any intervention from us. In the control panel there are power management functions and within the ILO/KVM there are secondary options to control power.
Automated OS Installs
Once you receive your server,  you can install your choice of OS using our automated provisioning system. There is no charge for this service.Want something custom? Use the Virtual Media built into the ILO/KVM and boot your system from a locally hosted ISO.
The Delimiter Network
We're one of the very few hosting providers who actually operates its own network. Most hosting providers rent a rack or two in someone else's datacentre and then rent some IP transit services but only a handful actual operate a national network.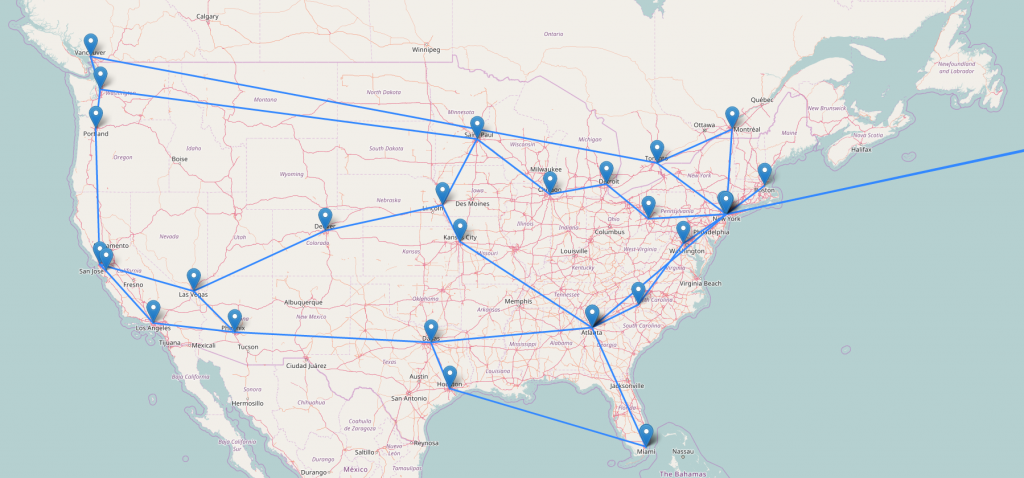 Delimiter's network (AS7363) is in the top 30 most peered networks, we maintain a national North American network as well as European and Asian network. We are the only hosting provider to maintain diverse 100Gbps connections across the Atlantic.
This translates into well run, high performance network that when something goes wrong, we can deal with it directly.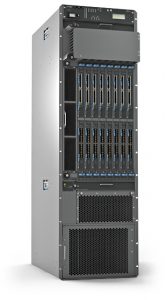 Brand Consistency again
Just like with servers, we standardised our network over a decade ago. Our switching infrastructure is based on the Cisco Nexus 7000 / 7700 series switches; and Juniper T and PTX series routers.
Gigabit Port is Standard
It's the 21st century, every dedicated server comes standard with a gigabit port. Bandwidth allotments start at 20TB per month per server. Options for 10/40/100Gbps with most systems.
Direct connectivity from Atlanta
Delimiter's Atlanta datacentre is directly connected to our New York City, Kansas City and Dallas datacentres allowing for on-net traffic flow for ultra-low latency.
Support
Fully Unmanaged
You're the expert, run your servers how you like. Get full root access to your desired OS via our automated installer or use ILO to install from a custom ISO.
24/7/365 Technical Support
Our support team is here to quickly fix any network or hardware problems. Backed by a 24 hour hardware replacement guarantee.