Moving from Amazon Unlimited Photo Storage?
We heard the news of Amazon shuttering its Unlimited Photo Storage service. Some of us here at Delimiter used this product for our personal storage, so we feel your pain, it was a great product.
To help you get started with ObjSpace, we've made a prepackaged bundle for 2TB storage, 8TB traffic per month for $99/3 years ($33/year).
We'd love to bring onboard so if you have questions please just reach out by email [email protected] or using our live chat located in the bottom right corner (during business hours).
Data migration is included
If you don't want to have to migrate your data to ObjSpace, then we'll do it for you. Once you have ordered the service, open a ticket and request data migration.
We'll have your data exported out of Amazon Drive and straight into ObjSpace.
What is ObjSpace?
Delimiter's ObjSpace is a drop in replacement for S3 object storage. You can use it for everyday things like data backup, content serving/offloading through to more niche uses like snapshot storage.
Common uses:
Backup from cPanel/WHM, VestaCP
Desktop Backup – Arq, Cloudberry, Duplicati, RClone
Image hosting – directly, Dropshare, Dropzone
File hosting – directly, Owncloud, Seafile
Backup from VPS from Proxmox, Virtualizor
Content offload – WordPress
RocketChat file offload
In fact anything that works with Amazon S3 can work with ObjSpace.
ObjSpace is fast!
Over a 30 day test from a neutral network location, ObjSpace was consistantly the fastest at delivering content than all its competitors: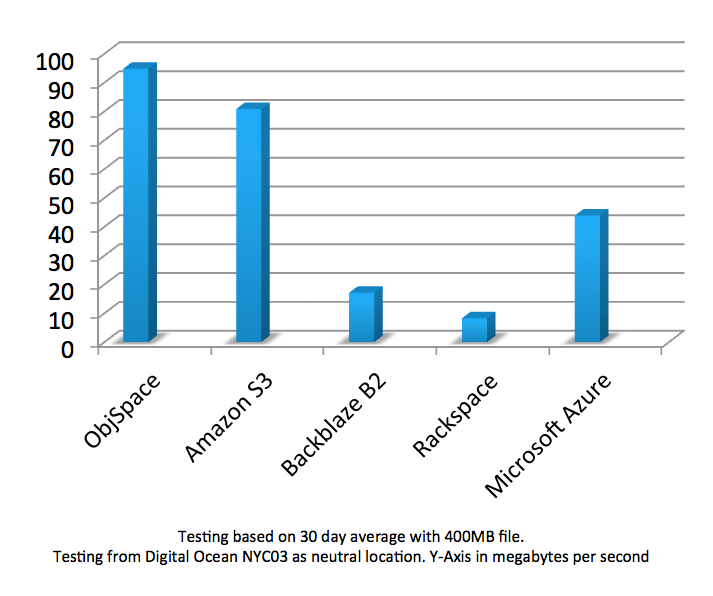 ObjSpace uses distributed NVMe-accelerated storage nodes as well as 10GigE public network connections on each public facing node.
ObjSpace is cost effective
ObjSpace bundles the bandwidth and file operation cost into the price. Every package includes 4 x the storage as outbound bandwidth. Inbound is always free.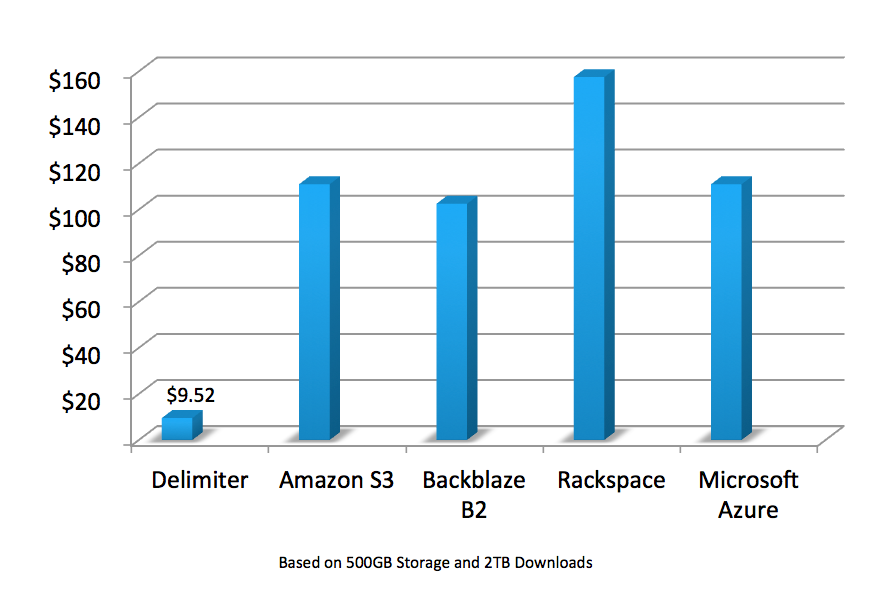 Infinitely Scalable
ObjSpace just keeps growing. As you need more space, you can just order it and its live immediately.
No Per-Request Charges
Almost every provider charges for every operation, they charge for every GET/PUT/DELETE/STAT request. ObjSpace provides unmetered requests and bundled disk and data transfer.
There are no overage charges that are going to suddenly come and bite.
HTTPS – Thats no problem
Offload content from your web servers and let ObjSpace do the heavy lifting. ObjSpace supports regular, authenticated and time limited URLs.