Managed Services
Delimiter offers a number of managed services including:
High Performance Computing (HPC)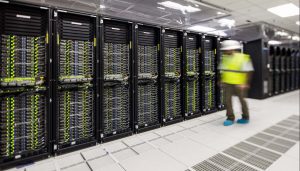 Bare-metal or virtualised HPC – Delimiter can offer upto 150,000 cores (459 Thz) in New York, New Jersey, Atlanta, Los Angeles, London and Amsterdam. With additional planning, we are able to support upto 500,000 cores (1,530 Thz) in New York and 350,000 cores (1,070 Thz) in Atlanta.
HPC is ideal for raw compute, rendering/render farms and data analysis. All of Delimiter's sites are able to offer direct interconnect at 10GE/40GE/100GE as well as on-site Infiniband, POSIX and Object Storage. Delimiter's HPC is MPAA and HIPAA compliant.
HPC is a bespoke solution enabling customers to build out a custom solution to meet their needs. Contact us with your requirements and project timescales.
Managed WordPress
Delimiter's managed WordPress delivers security, performance, full HA and optional multisite diversity. The service is a turnkey managed WordPress service, allowing linear scaling from a few thousand visits per day to a few million visits a minutes.
Delimiter can accommodate most regulatory requirements FISMA, SOX, HIPAA and GLBA. Contact us with your specific requirements
Email / Spam Filtering
Delimiter's spam filtering has three-pass anti-spam and anti-virus to sanitise all incoming email. The filtering platform requires no client changes, email is directed into Delimiter's spam filtering platform and clean mail is passed to your mail servers.
For more information see our anti-spam product page.